weird seamonster thingy. sigmund and the sea monster was it?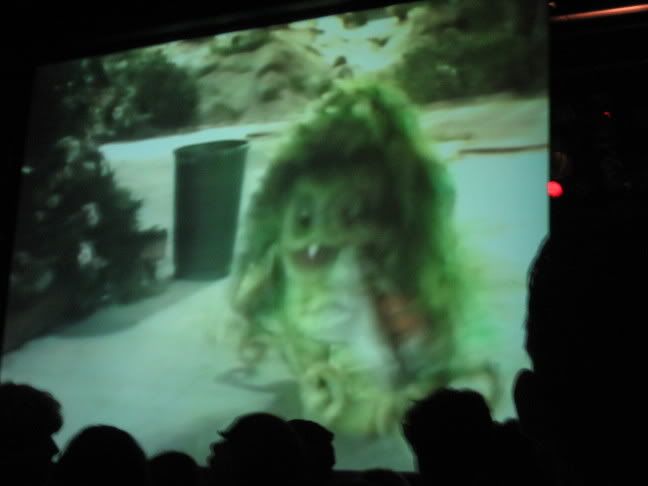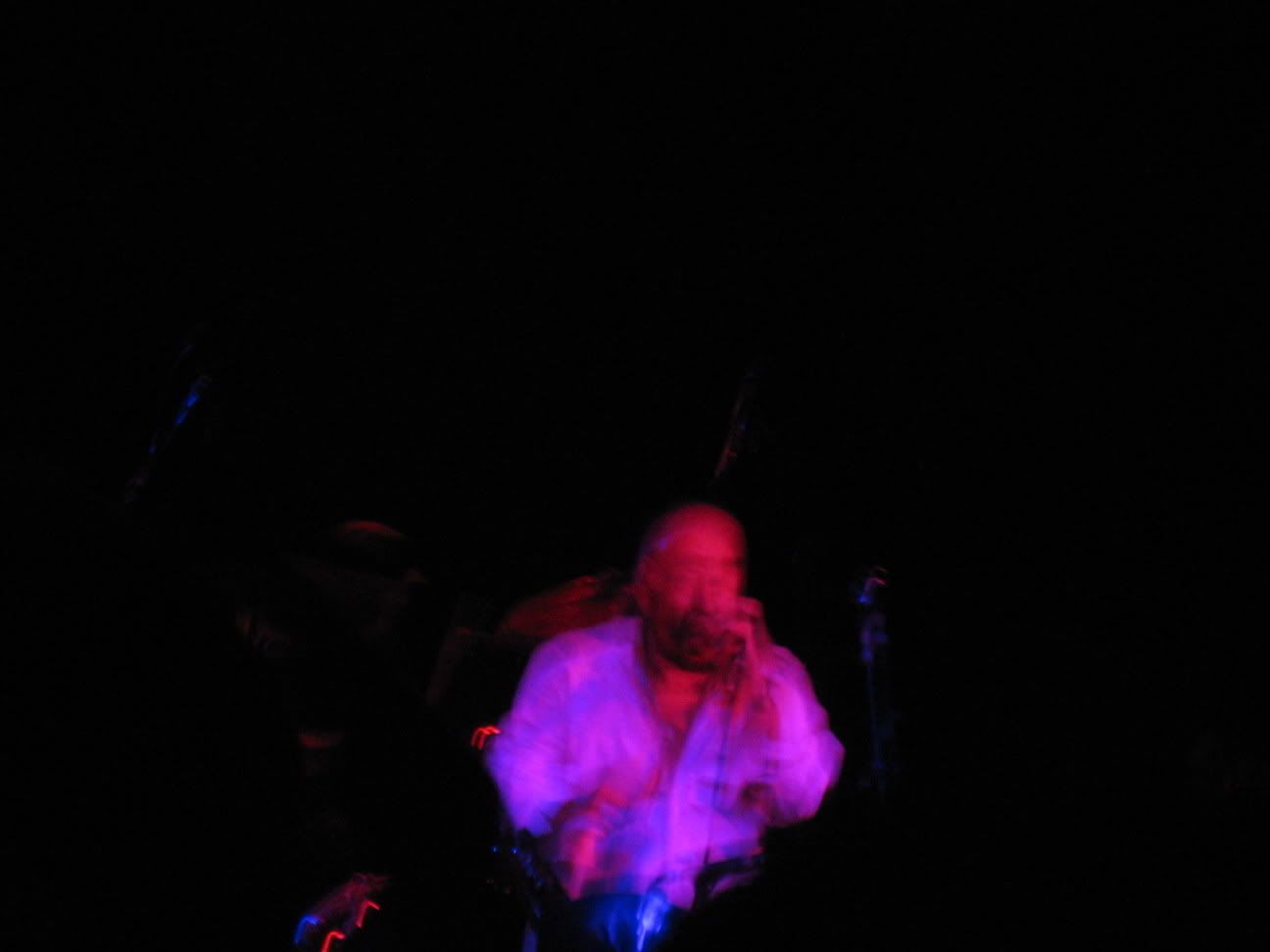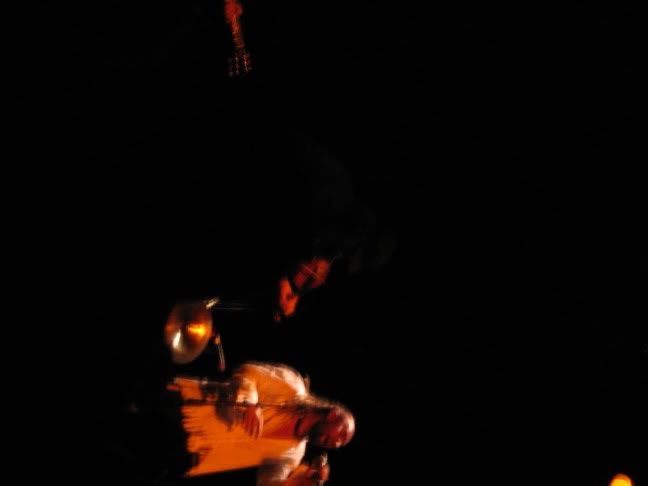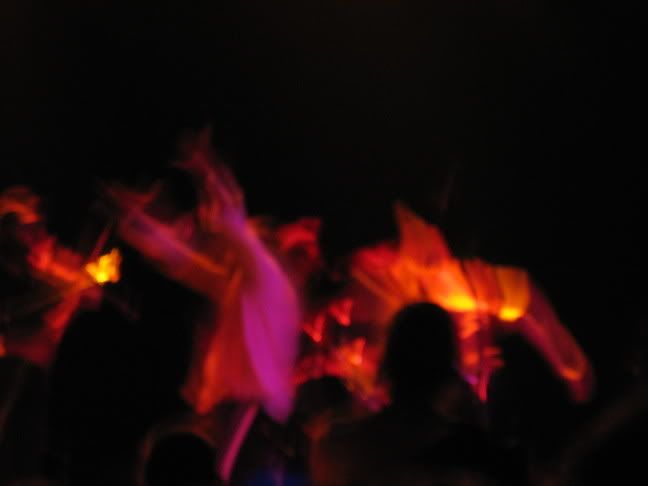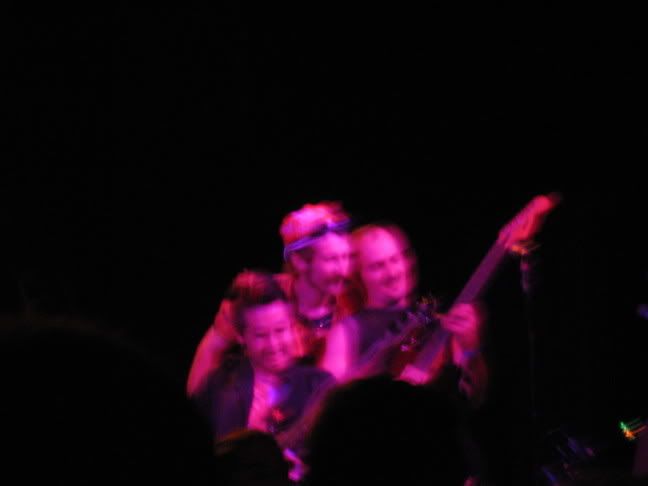 ohnothefive-oh!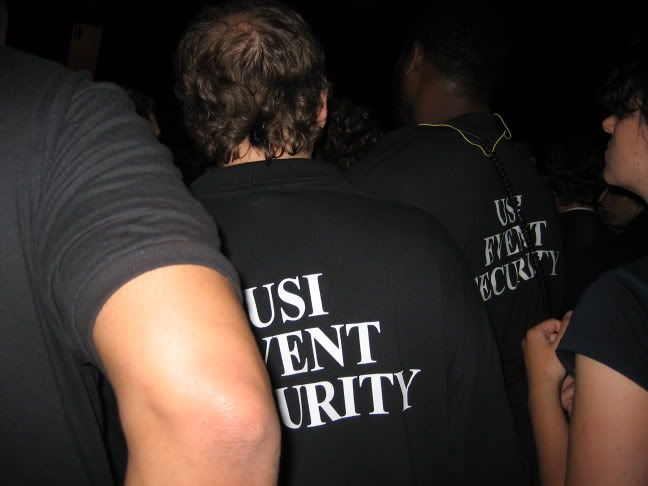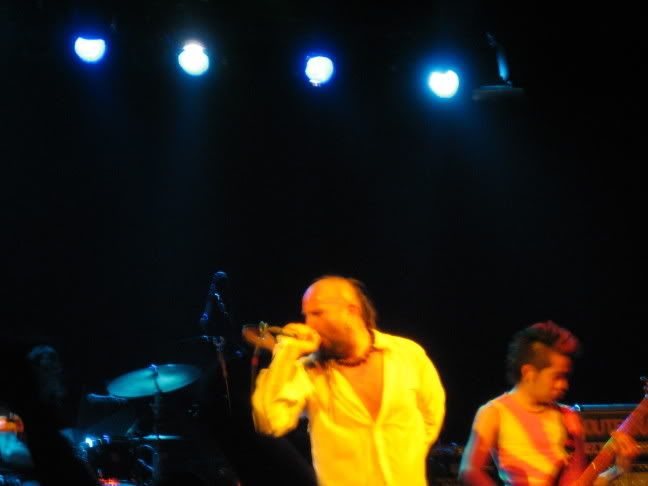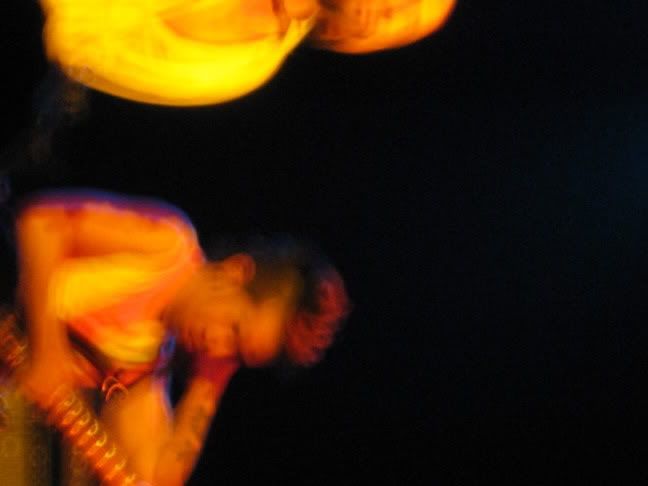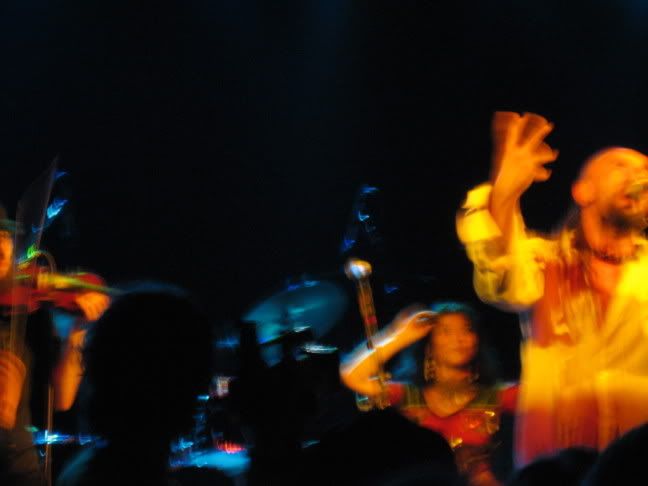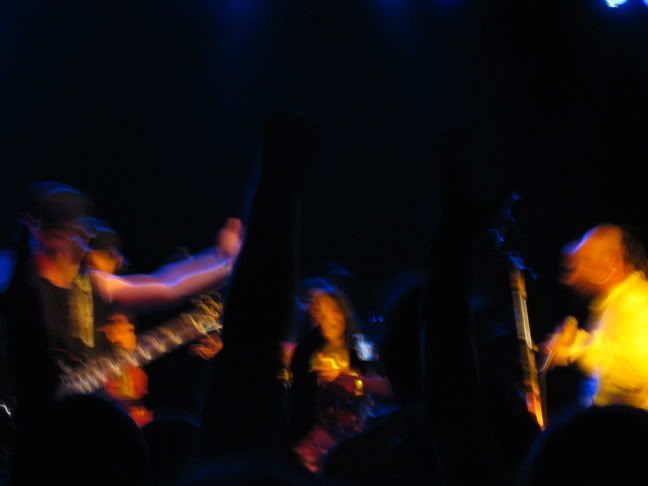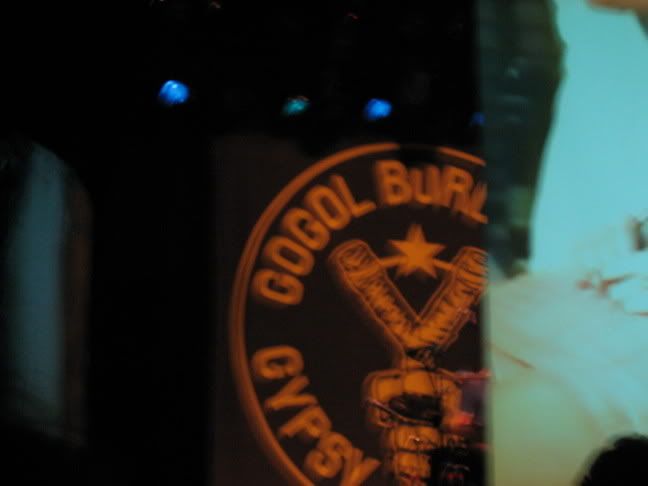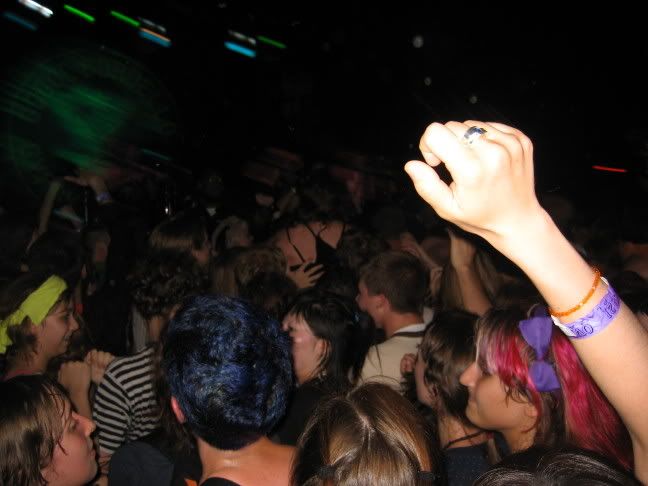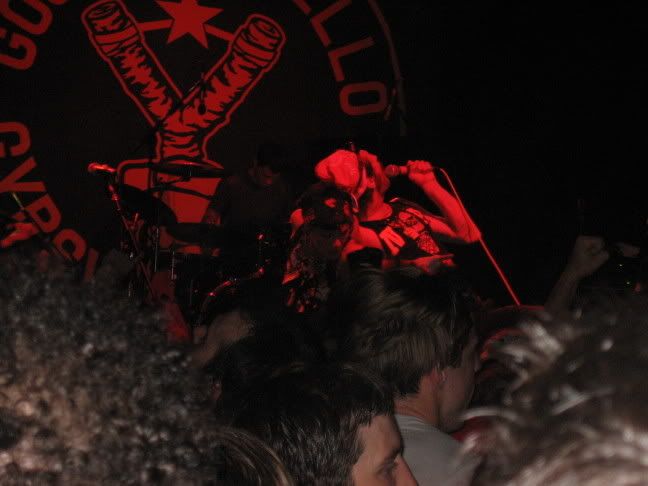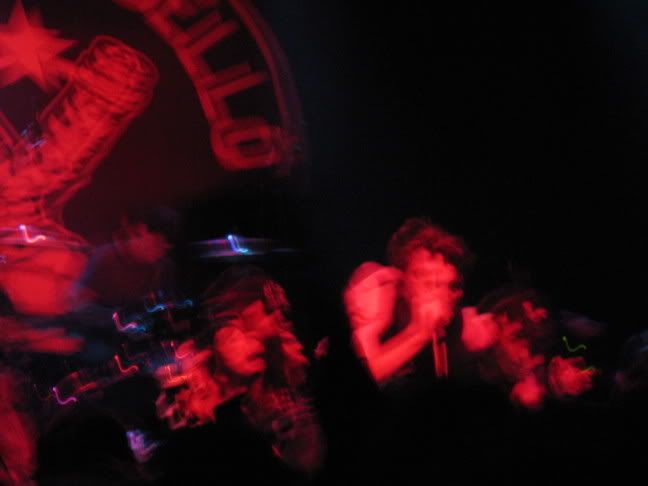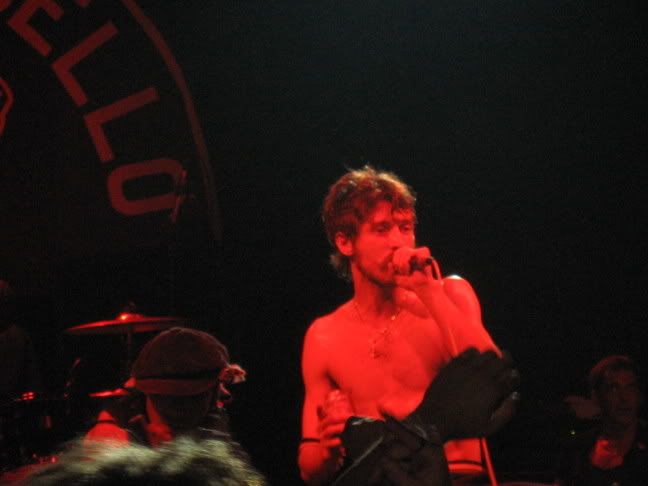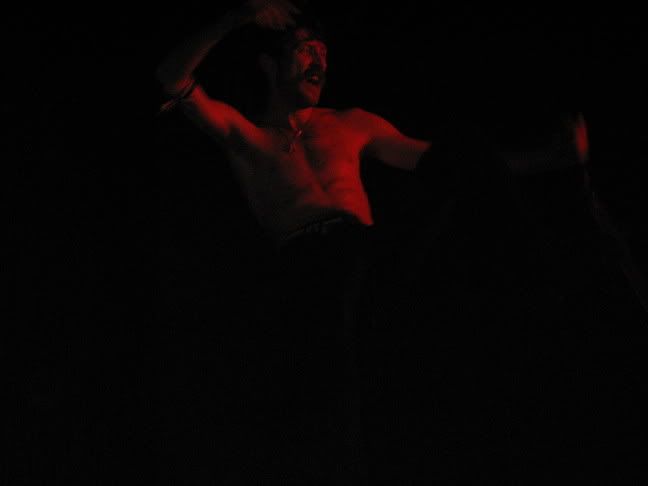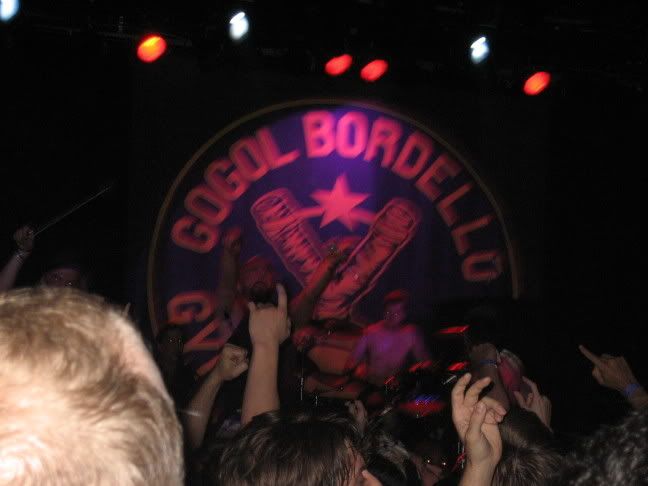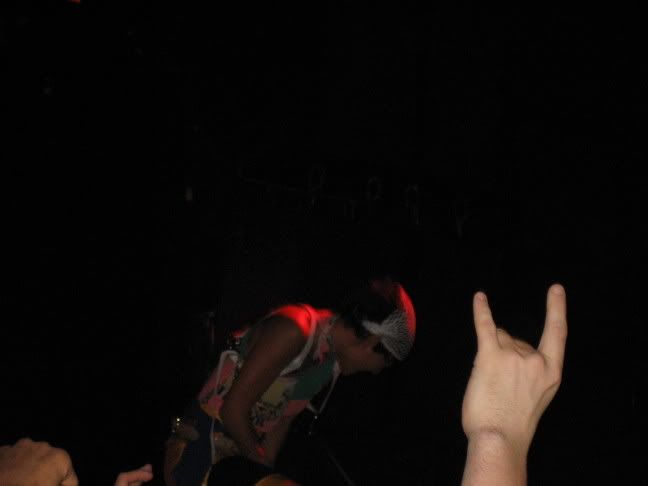 So I had the most amazing time. When Eugene came out with one of the opening bands, he chucked his cup into the audience, flinging liquid everywhere and it came right to Alice and me. And she grabbed it and there was red wine. Which was awesome on its own. Because it wasn't beer or vodka but red wine. Who in the hell drinks red wine from a plastic cup and then throws it into the audience? So there's still some in there and I go "Alice, you totally need to drink it" and there it goes down her throat in one swig. "OH MY GOD! YOU DRANK FROM THE CUP OF EUGENE!" Which was awesome by itself.
But then! Alice and I are by the bar upstairs and there's this guy taking pictures of the screen. So I start freaking out because it's..
ELIJAH WOOD!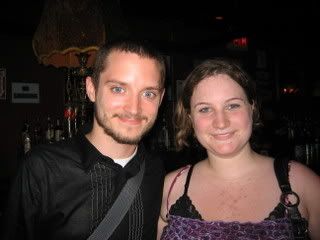 Me:Oh my god, that's Elijah Wood.
Alice: Are you sure? Are you positive?
Me: I know my hobbits of course I'm positive.
(walks up to Elijah)
Me: Excuse me, hi. Um I'm a really big fan.
Elijah: Oh awesome! Hi! (shakes hand)
Me: I didn't want to bother you but I was just wondering if I could get a picture with you?
Elijah: Oh yeah of course. (squee, picture)
Alice: You like Gogol Bordello?!?!?!
Elijah: Well, my girlfriend's in the band...
Me: Are you serious?
Alice: Get out!
so yea, ELijah definately the coolest person ever.
Jordan Collier bitches. Peace out.